We invite you to Rafting on the Dunajec River, sleigh rides, day trips: Slovakia, Ice Cave, High Tatras,
National Park of Slovenský raj. Attractions in the Pieniny, Niedzica Castle etc. We also organize trips
for companies, school trips to Pieniny and abroad like for example Vienna, Budapest.
Are you looking for an unforgettable adventure in the Pieniny Mountain Region? Look no further than our family-owned travel agency located in the heart of Szczawnica. We specialize in day tours and VIP reservations for multiple-day holidays, providing you with a personalized and unique experience that you'll never forget.
Our expert team is passionate about the Pieniny Mountains and all that this stunning region has to offer. We'll take you on a journey through breathtaking landscapes, charming towns, and hidden gems that only locals know about. Whether you're looking for a leisurely stroll along the Dunajec River, an exhilarating rafting trip, or a relaxing soak in one of the many natural hot springs, we've got you covered.
We offer a range of day tours that cater to all interests, from cultural and historical tours to outdoor adventures and culinary experiences. If you're looking for a longer getaway, we also provide VIP reservations for multiple-day holidays, including accommodation, transportation, and personalized itinerary planning.
At our family-owned travel agency, we believe that every traveler is unique, which is why we offer personalized service that's tailored to your specific needs and interests. We'll work with you to create an itinerary that's perfect for you, taking into account your preferences, budget, and time constraints.
Don't miss out on the adventure of a lifetime in the Pieniny Mountain Region. Contact our office today to start planning your unforgettable journey.
Day trips from Szczawnica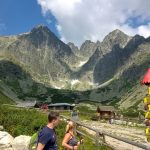 We organize one-day trips from (also Krościenko, Czorsztyn and Niedzica). If you are on vacation in the Pieniny Mountains, meet with us the most interesting attractions in the Pieniny – Niedzica Castle, Czorsztyn Castle, Czerwony Klasztor, Trzy Korony, Homole Gorge. We also invite you for trips to Slovakia: Belianska Cave, Ice Cave, High Tatras, Slovak Paradise, visiting UNESCO monuments. Current schedule.
Service for companies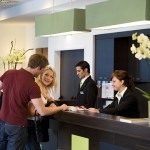 We guarantee professional and comprehensive service for business, conference, incentive and integration trips. See the full offer.
Coach / bus rental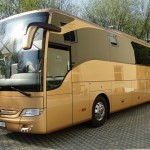 We have new Mercedes coaches and buses (2015/2016). We help with transfers from anywhere in Poland and abroad, as well as provide support for local events.
Traditional Dunajec River Rafting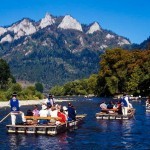 Trips to Rafting on the Dunajec River from Szczawnica and Krościenka. No queues, and the price of a ticket for rafting, just like at the ticket office. See how rafting works with the SzewczykTravel office.
Dunajec River Rafting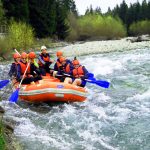 If you want to add a note of adrenaline to the traditional rafting on the Dunajec River – rafting will be the best choice. Rafting is an amazing adventure available for everyone!
Horse sleigh rides in "Biała Woda" Reserve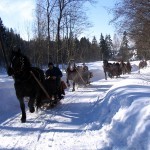 A sleigh ride through the scenic reserve. The price of transfer by minibus from Szczawnica. We also organize sleigh rides with feast, mulled wine and sausages.